Don't just give flowers, make it a message with meaning says florist By Kylie
Johannesburg: Nothing says 'I love you' quite like flowers. But an arrangement can say so much more than a single phrase, said florist Kylie Kaiser.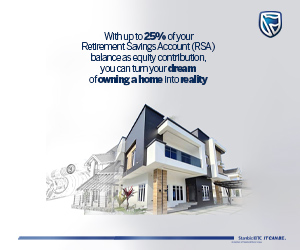 Flowers have a language of their own, and scripting poetry from petals is as important as the decision to give someone flowers in the first place.
She said: "Flowers have a language of their own, and each type of flower conveys a different message. While red roses are often considered the traditional choice for Valentine's Day, they are not the only option." In fact, there are many other flowers that can express your feelings just as beautifully, no matter what they're for.
While red roses are the stock standard for Valentine's Day, for example, it should not exclude other flowers, arrangements that tell a story or a narrative. Kylie elaborated: "Imagine thinking outside the box a bit, and telling a story with the arrangement that you select. Imagine picking the flowers, the colours and even the vessel they're packaged in as part of a bigger story."
This could be how a couple perhaps met, or the story of a stormy relationship that ended in unbridled romance, or a fairytale of love at first sight. Kylie said it doesn't really matter what the story is, but while red roses always share deep love and passion, deeper meaning and personalised, creative interpretations of love could add deeper meaning to an arrangement. And it doesn't have to break the bank, she added.
Kylie cites an example or two of building symbolism into an arrangement. She said: "Tulips, for example, symbolize perfect love. These vibrant blooms come in a range of colors, including red, pink, yellow, and purple, making them a versatile choice. Lilies, on the other hand, express devotion and purity, making them a popular choice for couples who have been together for a long time. Sunflowers represent adoration, and carnations symbolize a love that is eternal."
Next, she said, know your lover and if you're not sure what your loved one's favorite flowers are, consider including a variety of blooms in different shades of pink or red. This way, you're sure to create a bouquet that will make them smile.
Colour selection can be as important as the type of flower. She listed some of the more common characteristics associated with different colours of flower. Red embraces love, passion, desire, strength, courage while pink speaks to grace, gentleness, joy, admiration and love. Yellows share joy, friendship, happiness, hope and gratitude while white flowers communicate innocence, purity, truth, peace and sympathy.
Purple flowers denote royalty, luxury, power, nobility and dignity while hues of blue touch on themes of trust, peace, calm, stability and serenity. Orange delivers a dose of energy to an arrangement, exploding with feelings of enthusiasm, attraction, excitement, warmth and happiness.
She said: "It is the thought that counts, so make it count. Whether it's Valentine's Day, Mother's Day, a birthday or any other occasion or 'just because', giving flowers should be more than just a pretty bunch, it must be an arrangement that reflects the feelings and sentiment of the giver and be in sync with the emotions and character of the receiver."
Kylie said: "A classic round bouquet of red roses is always a popular choice, but there are many other options to choose from as well. A cascading bouquet of pink and red blooms is a stunning choice, while a bouquet of loose stems arranged in a vase can be just as beautiful. If you're feeling creative, consider making your own bouquet using a mix of flowers, herbs, and greenery."