FirstBank of Nigeria's rebranding of all its subsidiaries' names and logo across borders to further solidify its reputation
First Bank of Nigeria (FBN) Limited recently unified the name of its subsidiaries across the world particularly in Africa, to further solidify its brand identity in all the countries in which it operates. The unification of its subsidiaries brand coincides with the 129th anniversary of the bank.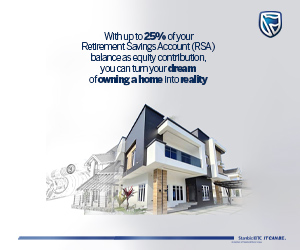 The change of name and logo of FBN subsidiaries had become effected in the UK and across Sub-Saharan Africa, including Democratic Republic of Congo (DRC), Ghana, Guinea, Senegal, Sierra Leone and the Gambia.
From FBN Bank, the name of the subsidiaries had been changed to FirstBank UK, FirstBank Ghana, FirstBank Guinea, FirstBank Senegal, FirstBank DRC, FirstBank Sierra Leone and FirstBank Gambia. Having played a critical role of financing development in its over 129 years of operations, the brand of First Bank has become distinguished in the financial industry, particularly on the African continent.
Specifically, the name change had become expedient due to the case of mistaken identity, as the bank's brand was being mistaken for some brands which have similar acronyms. Given that FBNBank brand is often times confused with some competitor brands (such as FNB Bank), the name and logo change are appropriate to ensure brand clarity, eliminate name confusion, safeguard brand uniformity and consistency across all markets where the bank does business.
The First Bank brand is one that ought not to be one that is mistaken for another as it has more than a century in banking experience. As leading financial inclusion services provider, FirstBank Group is committed to its nation-building goal. It has taken giant performance strides on its unique growth trajectory as it continues to build distinctive capabilities through partnerships and the constant drive to reinvent itself.
The name change had been implemented to align the subsidiaries with the parent brand and to enjoy the strong heritage and brand equity built by FirstBank Nigeria in its 129 years of banking leadership. This will further enhance the quality-of-service delivery resulting in better brand clarity, uniformity and consistency across all the markets where the Bank operates.
First Bank's performance over the years is evidenced in the numerous awards and recognitions bestowed on the institution. These awards include Best Private Bank for Sustainable Investing in Africa 2023 by Global Finance Awards; Best Corporate Bank in Western Africa 2022 by Global Banking & Finance; Best CSR Bank Africa by International Business Magazine in 2022; and ranked as number one in Nigeria in terms of Overall Performance; Profitability; Efficiency and Return on Risk by the Top 100 African Bank Rankings 2022 released by The Banker Magazine from the stables of Financial Times.
Speaking on the name change, Dr. Adesola Adeduntan, CEO of FirstBank Group, said, ''The name change which coincides with FirstBank's 129th founding anniversary (March 31, 2023) is indeed a milestone reflective of our resolve to continuously provide the gold standard of excellence and value as we put our customers first.
"The new identity of the subsidiaries contributes to an enhanced brand presence. It helps our customers and stakeholders better appreciate the value of the diversified products suites, competitive pricing and extensive business networks the FirstBank Group offers. These include our commitment to boosting cross-border businesses including trade and investment opportunities essential to enhancing trade relations amongst countries, thereby strengthening the economies of host communities and reducing poverty."
Meanwhile the strong presence of the bank's subsidiaries is further emboldened with the launch of First Global Transfer (FGT) which is meant to promote international transfer of funds across its subsidiaries in sub-Saharan Africa.
The First Global Transfer (FGT) initiative is specifically designed to ensure safe, timely and improved efficiency in the transfer of funds across the network of FirstBank subsidiaries in Africa. The FGT is not restricted to FirstBank and FBNBank Customers alone but it is also open to every individual resident in the country the funds transfer is originating from.
Intending users of the initiative are to visit any of the Bank's branches in Nigeria or subsidiaries in Africa, which are: FBNBank DRC, FBNBank Ghana, FBNBank Gambia, FBNBank Guinea, FBNBank Sierra-Leone, or FBNBank Senegal to enjoy the service. For example, with First Global Transfer, individuals and customers in Sierra-Leone can walk into any FBNBank branch to send money to FirstBank customers in Nigeria as well as FBNBank customers in Gambia, Ghana, DR Congo, Senegal or Guinea.
Speaking on the initiative, Adeduntan said, "Today's customer is influenced by the technological advancement shaping businesses across various industries and our First Global Transfer (FGT) initiative is one of those advancement created to impact every individual in our host community in Africa, whilst promoting the ease and swift transfer of money from one country to another for business or personal activities.
"With the launch of African Continental Free Trade Area (AfCFTA) on 1 January 2021, the First Global Transfer (FGT) is indeed very timely as it will play an essential role in stimulating business activities across borders, thereby impacting the growth and development of the continent. I enjoin everyone to visit any one of our branches nearest to you in Nigeria or our subsidiaries in Africa and send money to your loved ones or business partners with FirstBank or FBNBank account(s)".
The FirstBank Group continues to provide value to customers through diversified products suite, competitive pricing and large business network spread across three continents which enhances cross-border business activities across multiple locations and impacting indigenous businesses and institutions.
At 129 years, FirstBank Group remains woven into the fabric of the society; committed to its nation-building goal, resilient and enduring driven by the constant desire to reinvent itself. FirstBank UK recently turned 40 – in 2022. This is indeed a milestone which throws weight on the projected longevity of other subsidiaries in Africa.
Credit: Thisday