Godman Akinlabi, the Global Lead Pastor of The Elevation Church and Chairman of Pistis Empowerment Foundation (PEF), launched Find Your Voice, a global movement and platform that aims to help immigrants achieve their goals, at the inaugural conference held recently in London, United Kingdom.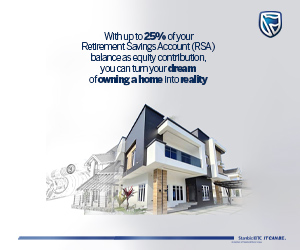 Also Read: 2nd Cycling Lagos Gets Government Backing, Set To Discover New Talents
Recognising the emotional challenges and hurdles immigrants face in their pursuit of stability and a better future, Find Your Voice seeks to empower them with the tools, insights, and inspiration needed for successful integration and societal impact. Its mission is to help immigrants become effective ambassadors, fostering the right mindset, and building supportive communities, ultimately enabling their fulfilment and meaningful contributions to their new countries.
"Immigration is a fact of life. Since time immemorial, people have crossed local and international borders to trade or live permanently. Beneath this reality lie untold stories of challenges, resilience, and the pursuit of belonging newcomers face in their adopted lands. By curating and sharing the experiences of immigrants before them, Find Your Voice hopes to kindle a fire of hope and motivation within others, encouraging them to achieve their dreams by adding significant value wherever they find themselves," said Godman Akinlabi.
Find Your Voice will be hosted by Godman Akinlabi online via his social media accounts (@pgeeman on Instagram, Godman Akinlabi on Facebook, @Pgeeman on Twitter, and Godman Akinlabi Official on YouTube) every first and third Thursday of the month. He will converse with successful immigrants worldwide, sharing their experiences to inspire others to find their voice.
About Godman Akinlabi
Godman Akinlabi is a renowned leadership trainer, author, and pastor based in Lagos, Nigeria. With over 20 years of experience in ministry and leadership, he is a distinguished scholar holding a B.Tech, an MSc, and an MBA from the prestigious Manchester Business School in England. Godman is a sought-after conference speaker, consultant, mentor and best-selling author. He is the Founder and Chair of the Pistis Empowerment Foundation, the convener of the Exponential Conference for pastors and faith leaders, the Accelerate Conference, the Men's Room, and the Mr & Mrs Better Half, an initiative for empowering marriages. Godman is committed to inspiring people to live a purposeful and fulfilling life, and his works have earned him recognition as one of the most influential youth pastors in Nigeria. Godman is a devoted husband and father of two and enjoys playing golf and exploring new leadership ideas.