At the Google Marketing Live event, the search giant announced further plans for its AI tools, promising that it will 'continue to shape the future of marketing'. Here are the five most important insights for marketers.
AI ads are launching in Search results
For marketers, the most interesting development is likely to be the integration of AI-generated ads into search results across Google's properties, under the title of 'Search Generative Experience (SGE)'. The ads, which take the user's prompt or query and build out a few paragraphs of information with associated and relevant products, are set to be deployed across the US initially.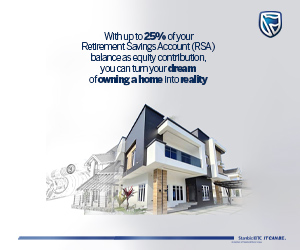 The ads will be distinguished from other search results and labeled as 'sponsored' in bold text.
It has been suggested by multiple marketers and analysts that search is set to be among the most thoroughly disrupted areas of marketing due to AI tools, explaining why Google is so keen to prove its existing search-based marketing options are compatible with the tech.
Human interaction is a must
Following that process, Google's AI tech will generate a list of suggested keywords, images from both the company's site or a stock library, and headlines for the ad. The advertiser will be able to provide feedback and fine-tune the ad before it is deployed into search. Ultimately, despite the hype around AI, it is being marketed as a tool that requires human sign-off before the ads are deployed.
Cheaper and faster
Despite the allure of the tech, the big selling point to marketers is around bringing the cost of advertising down. Maximizing marketing efficiencies are seen as a big priority for advertisers this year, so a large part of the selling point is around bringing costs down.
Google has stated that early adopters have reported 2% more conversions at a similar cost per conversion. Because the tool is integrated into the existing Search and Performance Max campaigns, there are no pricing differences for its use.
Generative AI images
In addition to the in-search ads, Google also announced that marketers in the US will be among the first to use its generative AI tool for product images. Noting that multiple images have an impact on the success of ads – generating up to 76% increase in impressions and a 32% increase in clickthrough – Google's team also pointed out that it is costly to manually create those ads.
As a result, the new tool is designed to streamline that process, by using generative AI to create multiple iterations of an image on the fly with different backgrounds, color tones, increased resolution and more.
Ahead of the curve
Microsoft founder Bill Gates has recently stated that AI-powered personal assistants will severely impact the business models of Google and Amazon in particular. Speaking at the AI Forward 2023, he said: "Whoever wins the personal agent, that's the big thing, because you will never go to a search site again, you will never go to a productivity site, you'll never go to Amazon again".
Google, like most of the major tech companies, has been working on AI tools for years, and it already powers many marketing transactions behind the scenes. With the advent of consumer-facing tools like ChatGPT, however, the pressure has been on large tech firms to prove they are keeping pace with generative AI. An early demonstration of Google's AI tool Bard was met with a negative reception due to a perceived error in one of its answers, and has in part led to concerns of safety and misinformation across the AI ecosystem.
For Google, then, the opportunity related to AI-generated ads with its search results is to demonstrate to marketers that it is still at the head of the pack with the new tech. By providing figures that demonstrate the cost- and time-saving nature of the tool it will be hoping to prove Bill Gates wrong and ensure that marketers continue spending on its owned and operated platforms.