South Korea's top automaker Hyundai Motor Co. unveiled its all-new Santa Fe sport utility vehicle for the first time in five years at an event in the U.S. last month.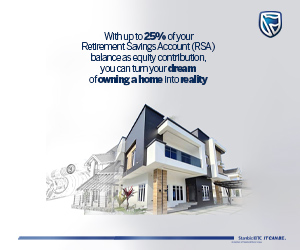 The new Santa Fe comes with complete change except its name, in design and features.
"We adopted a boxy design with the rear glass falling at a right angle and lowered the tail-lamp to maximize interior space," said Lee Sang-yup, executive vice president and head of Hyundai and Genesis Global Design Center, who led the design of the all-new Santa Fe.
Also Read: 2nd Cycling Lagos Gets Government Backing, Set To Discover New Talents
"With its boxy shape and increased wheel size, the all-new Santa Fe is a car that is most faithful to proportion and balance."
With the lowered tail lamp, the two ends of the tailgate can be extended to their maximum length, allowing items like camping mattresses to be easily placed in the vehicle.
With a length of 4,830 millimeters (mm), a wheelbase of 2,815 mm, a width of 1,900 mm, and a height of 1,720 mm, the all-new Santa Fe provides a minimum increase of 35~50 mm in each dimension compared to the previous model.
The luggage capacity remains at the top level in its class, with 725 liters, which can accommodate four golf bags and four Boston bags.
When both the second and third-row seats are fully folded, it creates a terrace-like space at the rear with the wider tailgate open, enabling users to enjoy the outdoors effortlessly.
The all-new Santa Fe was created not from a designer's imagination but from a thorough analysis of customer big data, connecting design with practical usage. This reflects the increasing interest in space utilization in SUVs, driven by the global trend of car camping, the company said.
Another hidden feature is the roof rack, a handle used to load luggage onto the roof of the car. Called Hidden-type Assist Handle, the roof rack makes it easy to access the roof of the SUV easily.
While the emphasis was particularly on the external design, convenience features, interior design, and driving performance have also reached the highest level in its class, according to the company.
A range of advanced driver assistance systems are also given to enhance driving safety. The all-new Santa Fe will be released in Korea on August 16 and in North America and Europe in the first half of next year.
By Park So-ra and Yoon Yeon-hae