Women in their 40s and 50s go through so many changes in a short space of time, and yet the dialogue around life as a "mature woman" is primarily muted. Katie Mohamed refers to it as "Invisible Woman Syndrome".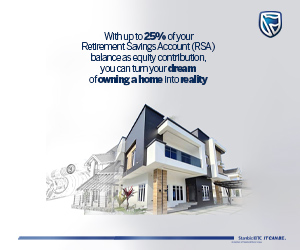 Katie asserted that "When women enter mid-life, we often seem to slip into the background. As if our youth is what made us relevant. And that's just not true. A life of experience has made us more relevant than ever."
This proved quite true as celebrities, influencers, experts, friends and family attended this Wednesday's launch of Katie Mohamed and Lynn Forbes' Outspoken Owls, a new podcast that centres around life as a middle-aged woman.
Also Read: 2nd Cycling Lagos Gets Government Backing, Set To Discover New Talents
At the event Lynn mentioned that what made the podcast unique was its unadulterated authenticity. "What this is is something authentic – and something that's not only relatable to middle-aged women, but to everyone," said Forbes.
Guests included Kim Jayde, Refilwe Modiselle and DJ Zinhle, as well as a host of media personalities and experts on aesthetics, aging, fashion and sex.
Forbes and Mohamed said that while the first season will feature in-depth discussions on a variety of modern women's issues, the next season – which has already been planned – will include co-conversations with guests and experts.
As founder of W-Suite, a women's empowerment initiative, Mohamed said that "the timing couldn't be better".
"Releasing the podcast in Women's Month is both coincidental and fortuitous, but it is incredibly apt timing for a show focussed on breaking gender stereotypes – and providing genuinely enlightening conversation on being a woman in your 50s."
The online buzz and anticipation has been palpable in the lead up to the podcast premiere. The show released its first two episodes on Spotify on Thursday night (3rd August).
https://www.iol.co.za/entertainment/celebrity-news/local/watch-katie-mohamed-and-lynn-forbes-on-their-new-podcast-outspoken-owls-7b916a36-7613-4236-b4e6-ad72a62b979f
It seems that there's a lot these two owls have to say. And we're here for it, because after all, LIFE IS A HOOT!
Outspoken Owls is available on Spotify from the 3rd of August 2023.