Mr. Olusegun Ojo, Group Chief Executive Officer of KCL Group, a distinguished HR Consulting firm has etched his name in history as the inaugural inductee into the esteemed Rotaract District 9125 Hall of Fame.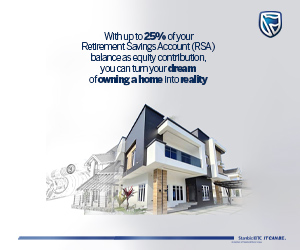 Olusegun who is a highly accomplished and certified human resource professional renowned for his strategic leadership and remarkable ability to transform HR departments and organizations, was inducted in recognition of his contributions in the society among other reasons.
His induction into this revered Hall of Fame is in recognition of his of his multifaceted societal contributions, among a constellation of other commendable attributes.
Reflecting on the significance of this extraordinary occasion, Mr. Olusegun Ojo eloquently conveyed, "Words struggle to capture the depth of my gratitude for the esteemed Hall of Fame award that has been graciously bestowed upon me. Being the first recipient of this prestigious award in the annals of Rotaract District 9125 fills my heart with profound joy and gratitude."
These sentiments reflect not only the personal significance of this recognition but also encapsulate the ethos of service and altruism ingrained within the Rotaract fraternity. Mr. Ojo emphasizes the collective dedication to service, camaraderie, and personal growth that coalesce to foster authentic connections and impactful initiatives.
He wholeheartedly acknowledges the collaborative support of his fellow Rotaractors, stating, "My deepest appreciation extends to the entire Rotaract community for their unwavering support and collaborative endeavors in the pursuit of societal betterment. Together, we have surmounted challenges, spearheaded transformative projects, and extended compassion to those in need. This award stands as a testament to the potency of our collective efforts and the remarkable outcomes that arise from unified synergy."
Accepting the honor, Mr. Olusegun Ojo reaffirms his steadfast commitment to upholding and enriching the principles of service and dedication embodied by this prestigious recognition. He pledges to serve as an inspirational beacon for future generations of Rotaractors, championing the enduring values that define the club's legacy.
With a distinguished career spanning over 23 years in the realm of HR management, Mr. Ojo has expertly honed his expertise across pivotal domains, including employee engagement, talent acquisition, people management, performance optimization, and organizational evolution. His unwavering focus remains on fostering a positive and inclusive workplace culture that empowers employees to thrive and excel.
His discerning oversight extends to cultivating a workplace environment that seamlessly aligns with the organization's overarching goals, consistently promoting employee satisfaction. Furthermore, his active involvement in policy refinement underscores his commitment to elevating the organization's personnel procedures and practices, meticulously adhering to Nigerian Labour Laws.
Also Read: 2nd Cycling Lagos Gets Government Backing, Set To Discover New Talents
Noteworthy is Mr. Ojo's leadership in conceiving and implementing engaging initiatives and activities that foster a profound sense of purpose and fulfillment within the organization. His unwavering dedication to service excellence is evident as he adeptly identifies and delivers innovative solutions to clients' HR-related challenges, harnessing cutting-edge methodologies and industry best practices.
https://kclgroup.com.ng/contact/
Mr. Olusegun Ojo's unwavering commitment to excellence remains steadfast, exemplified by his adept oversight of group dynamics and day-to-day operations, ensuring unparalleled performance and sustained success. Moreover, his pivotal role in shaping and presenting business development proposals underscores his expertise in fueling growth and expansion.
His extensive industry exposure, strategic acumen, and unswerving dedication to delivering superlative HR solutions have firmly positioned him as an indispensable leader in driving organizational triumph through adept people management and development. His profound contributions and transformative leadership stand as pillars for enhancing business enterprises, paving the trajectory for enduring prosperity and advancement. It is of note that he is a devoted family man, blessed with a marriage and children.