Project Management Institute (PMI), the leading professional organisation for project management and the authority for a growing global community of millions of project professionals, today announced that executives from United Bank for Africa, Junior Achievement Africa, and Dangote are amongst other leading Nigerian organisations to take the stage at the PMI Africa Conference.
The highly anticipated event is being hosted at the Emara Ole Sereni, Nairobi, Kenya, from 10-12 September 2023. The conference brings together Africa's most influential PMOs, project leaders, practitioners, youth, and government to elevate the project management landscape. With over 500 delegates attending, the conference promises to be the continent's largest and most impactful gathering of project professionals.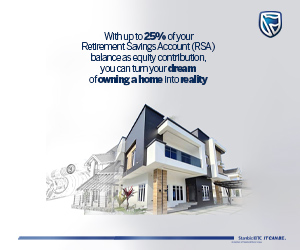 The theme "The Africa We Want: Together We Can" will be reflected in presentations, product showcases, and panel discussions. The conference has a packed agenda with high-level experts addressing emerging and engaging topics that will shed light on some of the latest trends in the project management space. From issues ranging from the continent's skills gaps and the role of project managers in delivering Agenda 2063 to the role of women and youth in driving Africa's future and mainstreaming project management in the public sector, it is set to be an insightful conference.  
Also Read: 2nd Cycling Lagos Gets Government Backing, Set To Discover New Talents
The speakers, drawn from various fields, will share insights from their experience and expertise on a wide range of topics and take a look at the first decade of Agenda 2063. They will also appraise the extraordinary work of project professionals in Africa's project economy and reflect on the progress of some of the flagship projects. 
Keynote speaker Alex Alozie, Executive Director and Group Chief Operating Officer at UBA Group, will speak on cultivating skills for leading and managing complex projects and share lessons on the role of project management in the growth and success of major businesses. 
Simi Nwogugu, CEO of Junior Achievement Africa, will share her views on education and entrepreneurship. as a panellist with Sydney Sam, CEO, Workspace Global.
Adeola Akande, Transformation / Change Management. Lead at Dangote Industries joins fellow Nigerian Temi Kolawole, Digital Marketing Executive, DLM Capital Group, and Dr. Moses Adoko, Chief Knowledge Offices, NASA Goddard Space Flight Centre, to discuss AI and its implications for Africa.
"With over 25 sessions across three days, PMI Africa Conference is a veritable meeting point for partners, stakeholders, and the project management community to connect with leading voices who will present in-depth content, share insights and highlight best practices in project management. A strong emphasis on designing and implementing successful projects will see participants gain practical knowledge to drive project success", says George Asamani, MD, PMI Sub Saharan Africa. 
"The PMI Africa Conference has a strong track record of attracting speakers from all over the continent and the world. The real-time collaborative ecosystem the conference creates draws record number of project professionals to the conference each year." 
First-time attendees will get to network with industry peers, meet subject matter experts and learn more about PMI's products and solutions. One of the conference's highlights is the roundtable discussions – an invaluable opportunity built into the agenda for project managers to discuss topics that matter most to the community.  
https://www.pmi.org/membership?s_kwcid=AL!8620!3!598502677382!b!!g!!pmi%20membership&utm_job_number=12&utm_region_name=safrica&utm_funnel_stage=customer_acquisition&utm_marketing_channel=paid_media&utm_marketing_subchannel=search_ppc_branded&utm_start_date=05122022&utm_end_date=12312022&utm_source=google&utm_custom_field_one=membership_safrica&utm_custom_field_two=membership_brand&utm_custom_field_three=598502677382&utm_custom_field_four=pmi%20membership&utm_custom_field_five=b&gclid=CjwKCAjw8symBhAqEiwAaTA__BP2RdL6TOFgZEbxyKOxRJQIZV3YTnOoIzpsZzmU1WiyUhyp8Udu3xoC-a4QAvD_BwE
The PMI Africa Conference 2023 is sponsored by the Creativ Group and Project Management Institute Educational Foundation (PMIEF).