A brand-new Starbucks South Africa retail experience has opened in the residential hub of Bassonia, nestled between Glenvista and Meyersdal, off the N12 in the south of Johannesburg.
This beautiful suburb, with its landmark hill is surrounded by the natural splendour of rocky bushveld and is home to a spectacular variety of birds and wildlife. Nestled in the dip of the valley is the renowned 72-par golf course (currently ranked number 3 in South Africa) within the Glenvista Country Club. Often described as the Jewel of Johannesburg South, the club draws visitors from far and wide and locals from surrounding affluent suburbs.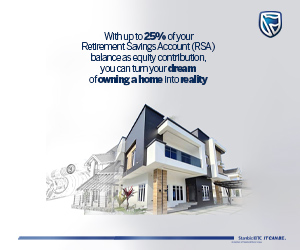 Currently seeing an increase in new stylish residential and mixed commercial properties, Bassonia retains a more laid-back, peaceful vibe than most other Johannesburg hotspots. Now, adding to the area's attraction, visitors to the Bassonia Shopping Centre can savour the uniquely South African Starbucks experience in a brand-new home-from-home situated on ground floor outside Uniqlo. The new store is cosy, comfortable, inviting and surprising, boasting the distinctly local design touches of exotic woods, warm whites and fresh greenery.
Offering the full range of high-quality, hand-crafted Starbucks beverages, delicious treats and super tasty healthy snacks all prepared in-store, the latest Starbucks joins the South African family and is proudly managed by Brenda Sabinda, who has been with Starbucks SA for the past 6 years and is a mentor to all Baristas. She shares her passion for hard work and has an incredible love for hand-crafted coffee believing in the power of personal service, with her team.
A big fan of the White Mocha, Brenda says, "A barista in the store recommended it, and I fell in love with its delicious creamy taste from day one. No matter how you like your coffee it balances the flavours hence, I'm able to recommend it wholeheartedly."
With all that Brenda and her team have on offer, there's never been a better time to visit the new Starbucks at Bassonia Shopping Centre. Pull in, settle down and enjoy superb service as you sip your favourite hand-crafted Starbucks beverage. With the first customers to visit the new store receiving loads of specials throughout the weekend, this is the perfect time to try Brenda's first love of the holiday season – The Toffee Nut Crème Cold Brew.
Did you know?
Starbucks coffee is 99% ethically sourced and accredited by Conservation International under the C.A.F.E. Practices programme. Starbucks is committed to ethically sourcing coffee worldwide and including exceptional coffee from nine African countries – Rwanda, Uganda, Tanzania, Ethiopia, Kenya, Burundi, Zambia, Cameroon, and the Democratic Republic of Congo.
For more information, visit www.starbucks.co.za.