As Nigerians go to the polls on Saturday, March 18, 2023, for the gubernatorial election, the long-standing desire of the citizens for a progressive country is now more intense as they vote in the crucial election. The clamour and cry for change and transparency in the country have never been louder than now, with the country at its tipping point.
We can all agree that Nigeria is in a revolutionary state. Its citizens, regardless of age, social status, or tribe, are burying their differences in pursuit of a common goal; to give the country a better future that its people will be proud of. But how are we going to get there?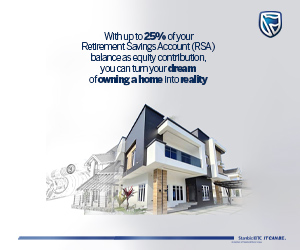 Margaret Mead, a great supporter of many political causes, once stated, "Never doubt that a small group of thoughtful, committed citizens can change the world; indeed, it's the only thing that ever has." In light of the election, this statement attests to the fact that for a positive shift to take place, action must follow suit. There is no better time for Nigeria to tap into its youthful population given that it forms close to 70 percent of the country's population. This demography has the power and numbers to decide the outcome of Nigeria's election, and available data bears testament to this. The Independent National Electoral Commission says young electorates (18-34) who make up 39.65% (37 million) of Nigeria's 93.4 million registered voters. For Nigeria to triumph, citizens, especially young voters, must turn out to vote for the country and for leaders who will deliver the country of their dreams.
Over the years, young people around the world have engaged in remarkable political mobilization. They have taken part in global demonstrations and protests against corruption, inequality, and ruling elites in Sudan, Algeria, Tunisia, Libya, and Iraq, among other places. Nigeria is not left behind, as its youths made a global statement with the EndSARS protest against police brutality perpetrated mostly by the now-disbanded Special Anti-Robbery Squad (SARS). The large-scale protest forced the government to finally disband SARS, a police division accused of extrajudicial killings, harassment, and violating the rights of young Nigerians. This mobilisation showed the power and change that can happen when Nigerian youths collectively work together to achieve a common goal.
The consequences of political apathy in previous Nigerian elections can be seen in the current state of the country, and in order to change the narrative, each person must understand how not voting can negatively affect the lives of those around them. We live in a digital age where people's voices on social media can shift the course of a country if the right message is conveyed. This is a time when intentions, political canvassing, and the rising conversation about the need for change in Nigeria's political and economic landscape should be matched with action – coming out to vote on election day. Every tweet, share, like, and repost on social media posts to sensitise and galvanise voters will be seen to have had an impact when each citizen goes out to vote. Sitting behind the keypad to vent your anger on social media is not enough. It's time to take the anger to the polling unit and use it to correct the errors of the past by voting for a credible candidate.
The line of the country's national anthem, "The labours of our heroes past shall never be in vain," will only become a reality and usher in great possibilities if Nigerians, especially the youths, come together, take a stand, and go out to vote on election day. Only then will those lines be fully realized because hope is not lost and the steps being taken to bring the nation closer to actualising the dream of its past heroes will begin to truly make an impact.