The advancement of technology in the past few years has no doubt had a huge influence on our lifestyle, how businesses are run and how services are delivered. The healthcare sector is not left out in this time of technological impact as we see several technological innovations come to play in improving the quality of service delivered by healthcare professionals, increasing their reach and proficiency, reducing the cost of making healthcare services available to individuals far and wide, to say a few. More commendable is the fact that these impactful innovations are not all limited to an elite few but can also be available to everyday people even in developing countries like Nigeria.
In Nigeria particularly, Tech For Good Initiatives have made it a point to foster the transition to a more sustainable and responsible society using technology as a tool. The impact of these initiatives spans several sectors including the healthcare sector. Some of these initiatives include: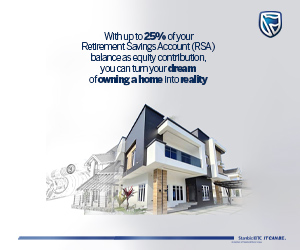 MOBicure: Mobicure is a mobile health company that offers cost-effective healthcare services and solutions in developing countries. They make use of mediums and tools such as phones, tablets, SMS, apps, Interactive Voice Recordings (IVRs), and videos to solve problems regarding sexual and reproductive health, as well as maternal and child health. Their products; the OMOMi app, and the myPaddi app.
The myPaddi app makes accurate, unbiased, youth-friendly sexual and reproductive health information readily available and accessible to young people while maintaining their anonymity. It+
address issues of sexual abuse, teenage pregnancy, and sexually transmitted diseases. The app also connects young people to qualified medical practitioners and counselors.
OMOMi app doubles as a health and social platform. Its unique set of features assists parents in keeping their children healthy. The app provides mothers and pregnant women with important maternal and child health information while connecting them to doctors in real time.
SaferMom: SaferMom was established in 2014 and it tackles the high maternal and infant mortality rate in Nigeria. It makes mobile health services accessible and affordable to pregnant women and nursing mothers across the country via mobile apps, voice calls, and SMS in their preferred language. It offers services such as vaccination tracking, pregnancy follow-up, dissemination of emergency information, education of health workers, and so on. The SaferMom platform is available and accessible to women of all demographics regardless of their location, ability to access smartphones and language.
Dokilink: Dokilink was founded in 2014 and serves as a medical ecosystem. It provides a means of connectivity and network for doctors; It enables them to stay connected, seek opinions, share opinions and collaborate on medical cases. Dokilink also enables doctors to collaboratively influence corporate decision-makers. With over 11,000 registered doctors, Dokilink is Africa's largest online physician network. Using Dokilink, patients can also find and book appointments with specialists and once the appointment is scheduled, the doctor is notified via email and SMS.
LifeBank: LifeBank was founded by Temie Giwa Tubosun in 2016. It facilitates the transmission of blood and blood products as well as hospital supplies (blood, oxygen, and medical consumables) to patients and doctors in hospitals across Nigeria. They are involved in the mobilization and take inventory of all blood donations available in the country and ensure that blood is delivered wherever it is needed. They also ensure the supply of medical necessities to hospitals in Africa using technology such as blockchains and drones and a multi-modal distribution platform.
These are but a few of the technological initiatives that exist and have improved the quality, accessibility, efficiency, and health management and the healthcare sector in Nigeria. We can say that the delivery of healthcare services would get progressively more accessible, have a wider reach, and become more cost-effective, services and delivery would become more efficient, and the healthcare sector would function as a well-oiled engine with the help of technological initiatives and innovations.
To read more about how Tech for Good initiatives are impactive lives in Nigeria across different sectors, click on the link below and download the publication, "Tech For Good Initiatives In Nigeria".