MTN had launched 5G service in the country using equipment from Swedish vendor Ericsson
Africa's largest mobile operator, MTN Group, said U.S. wireless infrastructure provider American Tower will take over its Nigerian tower operations from IHS Holdings, starting in 2025.
Also Read: 2nd Cycling Lagos Gets Government Backing, Set To Discover New Talents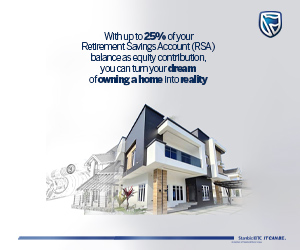 In a stock exchange filing, MTN Group said it was renegotiating its tower contracts in Nigeria as the lease of approximately 2,500 of its network sites in that African market, for which IHS had provided services, will expire in 2024 and 2025. 
MTN stated American Tower's takeover of some of its Nigerian towers "will further diversify our site portfolio" and align with its "proactive initiatives to renegotiate tower agreements".
Last year, MTN completed a sale-and-lease back deal with IHS to take over more than 5,700 of its tower sites in South Africa. According to a report by Bloomberg, MTN is currently in a shareholder dispute with IHS, in which it holds 26%, over governance issues.
In May, MTN Nigeria said it had expanded its 5G network to 13 cities since its commercial launch in September last year. By that time, the telco had already deployed 700 5G sites in Lagos, Abuja, Port Harcourt, Kano, Owerri, Ibadan, Maiduguri, Abeokuta, Ife, Warri, Enugu, Ife and Ifo. MTN Nigeria aimed to expand 5G coverage to 10% of the population by the end of this year and to 40% by 2025.
The African telco had launched its 5G service in the country using equipment from Swedish vendor Ericsson.
At the time of the launch, Ericsson noted that the deployment includes 5G radio access network and NonStandalone packet core, with the aim of accelerating the development and digitalization of key sectors such as education, healthcare and manufacturing.
In the future, Ericsson said that MTN Nigeria's 5G network will be driven by software-defined network capabilities where a combination of currently available AI techniques will allow a higher degree of practical autonomous operation.
The African operator plans to have a nationwide 5G coverage by 2025.
In December of 2021, Nigerian carriers MTN and Mafab Communications had secured 3.5 GHz 5G spectrum licenses at an auction conducted by the Nigerian Communications Commission. Both operators spent a total of $273.6 million for 100 megahertz of 3.5GHz spectrum during the auction.