Over 77 New Tech-preneurs Venture into Lagos' Competitive Ecosystem
The Nigerian tech ecosystem ranks among the top five in Africa. According to the 2022 Startup Ecosystem Report, Nigeria has experienced significant growth and is projected to reach $712 billion by 2050. Despite these reviews, projections, and its potential to rival more developed countries and the number of startups in the country, the Nigerian tech ecosystem is not without its struggles. Entrepreneurs in Nigeria with the intent to leverage technology to solve issues and create wealth typically run across a variety of issues that are unique to the Nigerian clime, ranging from unnecessary bureaucratic processes to a volatile economy.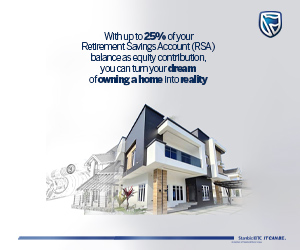 A recurring question for entrepreneurs is, what's next after developing the idea or product? How do we move from ideation to execution? And next to the question of funding is that of scaling these innovative solutions amid unstable government policies. The question remains, how can entrepreneurs navigate the challenging Nigerian tech ecosystem and not get burnt by a myriad of problems—whether it's poor infrastructure, zero to low capital (funding), access to tech talent??
For entrepreneurs in Africa, and Nigeria especially, fundraising is difficult in part because local investors seem wary of investing in local tech start-ups or only seem to do so after foreign investments. Indeed, most of the investments that make up start-up funding are foreign investments, according to reports. In 2022, foreign investments accounted for the largest share of the five biggest funding deals in the tech ecosystem. Relying entirely on foreign investments for capital is not sustainable; local investments are essential if the Nigerian tech ecosystem is to meet its projected outcome in the coming years.
Young Nigerians understand the boom in the tech industry and are actively seeking a way in. With a poverty rate of 63 per cent, and nearly two-thirds of its population living on less than $2 a day, access to resources is most times outside their reach. Yet millions are seeking affordable ways or opportunities to achieve their tech dream—beyond access to free courses, but hands-on tutoring and mentorship that will open doors for them.
"Let's face it, it is easy for anyone to take an online course, but only a few of these courses prepare you for real-life work as a data analyst. Sadly, most unemployed graduates cannot afford the ones that do," Cynthia Ani, one of the programme's beneficiaries, admits.
"That is why I am glad to be a beneficiary of the Lagos Innovates Programme. What is most exciting is that I have real-time support; I can always reach out to my colleagues or facilitators and get answers to my questions and concerns," she says.
Ani is one of 77 beneficiaries trained as part of the 2022/2023 session of the Lagos State Employment Trust Fund's Lagos Innovates programme.
In June 2022, she joined 1,000 young Nigerians who applied for the Lagos Innovates programme—a training project conceived to ease the process of building successful tech start-ups in Nigeria's commercial capital. By September, after a rigorous selection process, 77 selected beneficiaries gained access to learn data analytics from Dataleum, winners of Art of Technology StartUp of the Year Award, 2022.
Another participant, Afolake Oshadogan, a graduate of Statistics, had always been interested in data analytics and began the training in September 2022.
"Tech, particularly data analytics, has always piqued my interest because of my background. Every time I wanted to pursue it, I had to prioritize the needs of my family. When I lost my job during the pandemic, things became even harder, paying the fees to learn the skill was out of the question for me, so when this opportunity came, I couldn't pass it off. I am optimistic about the future and feel like I am rediscovering myself!" she says.
Each student has a unique story of their journey before the programme, and what compels them to push on. But a common thread is how this training will support their dreams for the future. Whether it is as altruistic as teaching community classes in impoverished areas or seemingly self-serving as earning a bigger salary by the end of the programme, these beneficiaries have taken their first steps towards a future in tech in Africa's most populous nation, and that is no small feat.
Another interesting element is the support the Lagos Innovates programme and beneficiaries have received in the past three years. One of Nigeria's family-run businesses, Honeywell Group, has been investing in talents since 2020. Last year, the foremost indigenous conglomerate with various investments in key sectors of the Nigerian economy played an active part in steering the development of tech talents that participated in the programme.
Through the programme, conceived to ease the process of building successful tech start-ups in Nigeria's commercial capital, Honeywell Group has continued to provide useful tools for young tech-preneurs to gain the applicable skills required to compete in the current global marketplace.
"The talent development programme was transformational. It felt like I was undergoing a make over from who I was to a capable professional. From soft skills trainings to intense hands-on practice, I am convinced that the only way from here is up," Favour, another beneficiary of the programme says.
Honeywell Group's contribution to providing funding for entrepreneurs with the potential to drive growth across the African continent by funding disruptive businesses and startups has been consistent—since 2018.
The conglomerate also funds Itanna, a supporting institute for mentoring and funding innovative and entrepreneurial talents in the tech startup ecosystem. One of the institute's most significant support channels is the Accelerator Programme, a four-month impact initiative where graduates receive up to $30,000 or its Naira equivalent as investment from Honeywell Group, mentorship from industry leaders and more. Like Lagos Innovates, the impact of the support programmes in Itanna has been immense.
As the Lagos Innovates Programme graduates its first cohort of 77 beneficiaries, the commitment of government agencies like the Lagos State Employment Trust Fund and corporate organizations like the Honeywell Group to supporting the tech startup ecosystem in Africa's largest economy, and the impact recorded thus far, is an indication that bigger achievements can be recorded on the continent if more public and private organizations will put their money where their mouth is.
An increase in local investments in the tech space in Africa will undoubtedly begin to drive more opportunities for talents desperate to drive the disruption needed to achieve a robust and accessible ecosystem. It will also inspire confidence among global investors that there is local trust and belief in the potential of the African startup space. And, ultimately, bolster economic growth.
Whether Africa attains the level where local investments in the tech industry would rival foreign investments in the next decade remains to be seen, but it is great encouragement that Honeywell Group, is committed to being at the forefront of the conversations and actions.