Regent Business School, a leading institution offering higher education and East Coast Radio, a prominent radio KZN-based station, joined forces in an inspiring collaboration to change lives through education. The partnership resulted in the 'Changing 10 Lives in 10 Hours' Big Favour campaign, where 10 deserving individuals were awarded bursaries to study at any one of the Regent Business School campuses around the country live on air. The initiative aimed to provide educational opportunities and transform the futures of these recipients.
The bursary giveaway consisted of ten bursaries, collectively valued at a massive R330,000, covering a range of courses offered by Regent Business School. The bursaries included:
Two Post Graduate Diplomas (1 year) NQF Level 8, valued at R57,000 each, providing an opportunity for recipients to enhance their management, leadership, project management, or supply chain management skills through specialised programs.
Eight Higher Certificates (1 year) NQF Level 5, valued at R27,000 each, offering recipients the chance to gain fundamental knowledge in various fields such as supply chain management, business management, marketing management, healthcare management, entrepreneurship, or human resources management.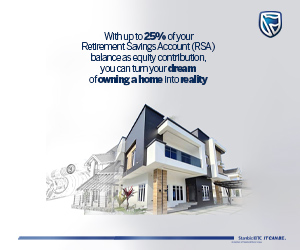 Mr. Vally, Regent Business School's Sales & Marketing Director, expressed his enthusiasm for the collaboration, stating, "We are proud to partner with East Coast Radio in this life-changing campaign. Education has the power to transform lives, and these bursaries will provide opportunities for individuals to advance their careers and make a positive impact in their respective chosen fields."
East Coast Radio's Managing Director, Boni Mchunu, also expressed her delight with the campaign, stating, "We are thrilled to be a part of the 'Changing 10 Lives in 10 Hours' initiative. East Coast Radio and the Big Favour is committed to making a difference in the lives of our listeners, and this collaboration with Regent Business School allows us to directly impact and empower individuals with knowledge, skills, and opportunities that can transform their lives and contribute to the development of their communities. By investing in tertiary education, societies can create a virtuous cycle of progress, equality, and sustainable growth for the benefit of all."
The winners of the 'Changing 10 Lives in 10 Hours' Big Favour campaign were overjoyed with their bursaries, recognising the positive impact furthering their education would have on their lives and their aspirations. Here is a brief overview of what some of the winners had to say:
Tshepo Abios Mashile, a degree holder, expressed how a Post Graduate Diploma in Supply Chain Management would enable him to stay up to date with the latest trends and regulations, thus propelling his career forward.
Mighel Hendrik Bodenstein, a motivated individual seeking a Higher Certificate in Entrepreneurship, aims to build a successful business and provide a better future for himself and his family.
Selisha Govender, a dedicated mother, expressed her desire to study a Higher Certificate in Human Resources Management to secure a better future for her children.
Josiah Shalem Row, who faced adversity at a young age, aspires to honour his late mother's memory and reach his goals by studying a Higher Certificate in Marketing Management.
Denise Du Toit, a single mother, emphasised the importance of education for herself and her daughter, hoping that a Higher Certificate in Marketing Management would open doors to a better life.
These are just a few examples of the deserving recipients who will now have the opportunity to pursue their educational dreams and make a lasting impact in their respective fields.
Tertiary institutions like Regent Business School serve as hubs for knowledge creation, dissemination, and research. They facilitate the transfer of knowledge from experienced educators and researchers to students, who can then apply this knowledge to real-world challenges. Through research, tertiary education contributes to scientific advancements, technological innovations, and policy development, all of which are vital for national progress.
For more information about Regent Business School's offering as a leading private higher education institution, please go to https://regent.ac.za/
Become future ready by joining one of accredited MBAs, postgraduate qualifications, degrees, diplomas, or higher certificates! All 2023 students will receive a free Management Development Programme valued at R7000. T's & C's Apply.