In a special edition celebrating women, Her Network Online, a global inspiration and lifestyle platform, interviewed five executives from a leading Nigerian investment company, Honeywell Group (HGL), about critical issues facing women in the workplace in Africa. Yewande Giwa, Head, of Sustainability and Governance of the company, advised leaders to set the right tone at the top to advance equity within their organisations.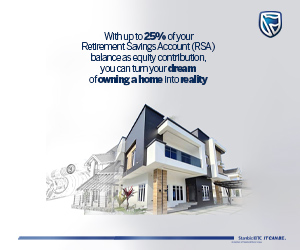 She highlighted the role leaders play in ensuring their organisations promote equity and diversity and used Honeywell Group as a case study. "Leaders must ensure that the organisation imbibes a gender-neutral culture, which recognizes and rewards all employees' positive contributions, and which provides a level playing field for all employees to contribute their respective quotas and access opportunities. Women in particular must be more vocal about the work we do and the value we add to the organisation, as we sometimes think (erroneously, in my opinion) that our work will speak for itself. Once leaders set the tone at the top, it automatically cascades down to every member of the organisation", she said.
During the interview, she shared how Honeywell Group supported its female workforce and enabled a bias-free environment. She said: "At HGL, our leadership team has about 60% representation of women. We also support our women with initiatives such as mentorship and sponsorship programs, leadership training and development programs, and policies that promote work-life balance."
Yewande noted that her position within the Honeywell Group affords her the opportunity to support policies and practices that promote diversity, equity, and meets the group's inclusivity goals. She also shared some of the initiatives Honeywell Group supports in line with its culture of supporting women and its dedication to equity. She said: "our CSR activities are targeted at initiatives that promote inclusion and access to equal opportunities. For instance, one of the goals of our partnership with the Lagos State Government is to increase digital inclusion for women."
Honeywell Group in an over three-year partnership with LSETF (Lagos State Employment Trust Fund) has been funding the Lagos Innovates Talent Development Programme, an initiative to upskill young people in Lagos State to promote tech entrepreneurship and provide greater employment opportunities. We are pleased and encouraged by the year-on-year increase in the number of female candidates, and we continue to be dedicated to creating a talent pool of Nigerian tech experts who can successfully compete with their international counterparts."
Yewande Giwa has over 15 years' worth of post-call experience in commercial and company secretarial legal practice. She began her legal career at Banwo & Ighodalo, one of the leading full-service law firms in Nigeria. She subsequently worked at Zenon Petroleum & Gas Limited where she was primarily responsible for the legal function of the real estate unit.
She holds a bachelor's degree in Law from the Obafemi Awolowo University, Ife; a Master's degree in Commercial & Corporate Law from the University of London, United Kingdom as well as a Certificate and Diploma in International Business Law from the University of London.
She currently coordinates Board activities and ensures adherence to corporate governance standards and international best practices in Honeywell Group. She also has oversight for regulatory compliance and manages relationships with key regulatory bodies and agencies.