TechMarkit takes the sting out of back-to-school shopping
A new year brings plenty of opportunities to start afresh, but also a long list of back-to-school and student must-haves from a tech perspective, including laptops, tablets and cellphones. For most this process is a bit like walking a tech gauntlet. This is where TechMarkit really shines with their wide range of pre-owned and reconditioned laptops, tablets, cellphones and Kindles from both its store in Rosebank Mall and their user-friendly website.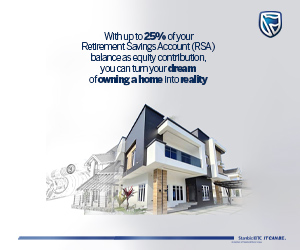 Preparing for the new school and varsity year is daunting, but TechMarkit has a wide range of high-quality tech items at more affordable prices that can make the process much more budget friendly – you can even trade in your old device at a top rate when purchasing a new or pre-owned replacement making it even more affordable to upgrade your device. Each product comes with a six-month TechMarkit warranty which ensures customers enjoy peace of mind by dealing with an accredited business, not to mention that it also removes the hassle and risk of dealing with predatorial sellers on social media platforms.
With 30 years' experience in the tech industry David Hirsch, CEO of TechMarkit, says that all their pre-owned devices are checked and tested comprehensively by the company's highly skilled technicians. "Our technicians have years of experience in the industry which offers peace of mind to our customers. Not only are they skilled enough to assess and repair but they also conduct extremely thorough checks on all the device batteries to make sure they are in excellent condition too."
Buying tech is confusing and overwhelming for most people – how do you decide which device to buy? Are you buying something with functions and capabilities you don't really need? Our team is trained to assess your needs and match a device to our customers' spec. It makes sense to buy according to the purpose for the device – a high school student does not need the same functionality in their laptop as a gamer or business executive would.
Every TechMarkit device is also cosmetically graded to further streamline the decision-making and purchasing process. TechMarkit offers five grades of products: new, A+, A, B and C. Regardless of grade the device, its functionality is still of a high standard. Let's face it, devices which are lugged around campus can get a few nicks and scratches, but those cosmetic imperfections don't really impact how the device performs. With this in mind, it might not be necessary to always buy an A+ graded model, there are instances when a B grade is also perfectly capable of fulfilling the need from a tech perspective.
Customers buying or trading in devices at TechMarkit can be assured of both credibility and integrity, which are integral parts of the TechMarkit DNA. Another noteworthy aspect of the TechMarkit experience is trading in old devices to be repurposed and given back to the community. Hirsch calls this the 'circular economy', where devices are refurbished and reconditioned to ensure that more people have access to affordable, high-quality devices. "We will repurpose your old equipment, laptops and phones and then pass them on to someone else at an extremely cost-effective price," says Hirsch.
TechMarkit has been trading online since November 2021 but opened its bricks and mortar store in Rosebank Mall in May 2022 where one-on-one discussions with knowledgeable staff ensure you leave with exactly what you need without breaking the bank.