On a mission to empower women and girls across underserved communities in Lagos State, the African Fashion Development and Empowerment Centre (AFDEC) through funding by the Coca-Cola Foundation has announced the commencement of the AWAMBI Project, aimed at empowering about 250 women with entrepreneurial and vocational skills.
This announcement was made at the virtual inaugural event, attended by key stakeholders including the Coca-Cola System led by Mrs. Nwamaka Onyemelukwe, Director, Public Affairs, Communications, and Sustainability.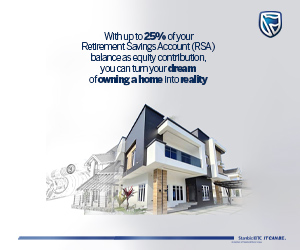 The Awambi project is designed to educate and support selected women and girls in creating sustainable livelihood avenues through entrepreneurship while driving access to mentorship, internship and networking opportunities between female entrepreneurs and young women in the technology space.
Adeola Ogunkolade, Executive Director of AFDEC, highlighted the project's duration while emphasizing the program's significance. "Awambi, which means "We Are Here!" will be implemented in communities in and around Eti-Osa, Ikorodu, and Alimosho local government areas from January 30th through March 31st, 2023. To ensure that we provide meaningful contributions to the beneficiaries, AFDEC will deploy grant resources to train participants in new creative skills such as modern adire training including Adire Oniko, Batik, and Marbling , wig making/revamping, tech skills for creative teenagers, and entrepreneurial skills ".
"In addition, we will be engaging seasoned and experienced facilitators to educate and mentor these women and girls on how to convert their ideas into a winning brand," she added.
Speaking on the Coca-Cola Foundation's support of the initiative, President Coca-Cola Foundation, Saadia Madsbjerg, said, "Our support of the AFDEC programme is hinged on the Foundation's goal to lift women out of poverty by harnessing their entrepreneurial and learning skills through critical education on financial literacy, and skills acquisition.
Along with the technical training, all the participants will undergo entrepreneurship training in business finance, law -business name registration, marketing/sales, leadership, operations and strategies and so much more. Awabi will also offer training on Graphics and Video animation, content management, and social media management to participants.
About AFDEC
African Fashion Development and Empowerment Centre (AFDEC) is a Non – Governmental Organization, that provides economic empowerment and supports for creative women and girls in Africa, inspiring them to use fashion, culture and crafts to end poverty and bridge cultural diversity.
About TCCF
The Coca-Cola Foundation is the global philanthropic arm of The Coca-Cola Company. Since its inception in 1984, the Foundation has awarded more than $1.4 billion in grants to support sustainable community initiatives —from water to women's empowerment, from community recycling to wellbeing—around the world.