WhatsApp is one of the most popular messaging platforms in the world for both personal and business communication, a reputation it has earned through constant updates since first launching on Android devices in 2010. One major feature it still lacks, however, is a multi-account system that allows users to log in to more than one account at the same time. In June, it was that the WhatsApp Business beta had started work on an account-switching feature. With WhatsApp beta version 2.23.17.8 on the Google Play Store, the feature has now made its way to some testers.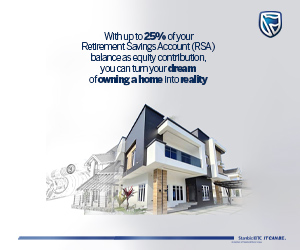 Like with the Business beta, WABetaInfo spotted this update first. Testers can check if they have access to account-switching by tapping on the arrow displayed next to the QR code on the top-right of WhatsApp's settings screen. A card will display at the bottom with the accounts you're currently logged into and an option to add another account.
Also Read: 2nd Cycling Lagos Gets Government Backing, Set To Discover New Talents
While some beta users may get this feature through the previous version (2.23.17.7) it's mostly shown up on version 2.23.17.8. If you're not currently a beta tester for WhatsApp on Android, then you're unfortunately out of luck for the time being (short of sideloading the new beta from APKMirror, of course). The Google Play Beta Program for WhatsApp is currently maxed out and unavailable to newcomers.
WhatsApp has been churning out new features for its beta testers recently. In addition to multi-account support, testers can now send animated avatars and are warned more prominently about potential safety risks. After Meta acquired WhatsApp in 2014 for a reported $19 billion, it's nice to see that the company is still pouring tons of resources into the internationally-renowned app on a weekly basis nine years later.
This feature is going to be extremely useful when it's released on the public version of the app, but in the meantime, there are still a few different workarounds for simultaneously using two WhatsApp numbers on the same phone.
Source: WABetaInfo