Accelerate infrastructure development to promote intra-continental trade, says PMI
This year marks the diamond jubilee of the Organisation of African Unity (OAU), now the African Union, the continental body representing 55 member states that make up Africa. At the heart of this year's celebration is the vision and implementation of the African Continental Free Trade Area (AfCFTA). The AU theme for 2023 is Acceleration of AfCFTA Implementation.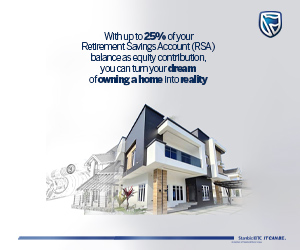 Adopting AfCFTA is expected to enhance mobility bringing transformative change and tremendous economic and business opportunities. According to the World Economic Forum, AfCFTA will provide investors unparalleled access to a population of 1.7 billion people and consumer spending reaching $6.7 billion by 2030. The report highlights automotive; agriculture and agro-processing; pharmaceuticals; and transport and logistics as the four sectors expected to see a rapid acceleration in production and trade volumes, given they have a high potential to meet demand with local production.
Once fully implemented, the trade pact will create the world's largest free trade area for goods and services across member states and deepen economic integration within the continent. The trade area created by this agreement is expected to have a combined gross domestic product of approximately $3.4 trillion USD.
Intra-African trade accounts for approximately 14% of total trade in Africa, compared to significantly higher percentages achieved by Europe, North America, and ASEAN, of around 60%, 40%, and 30%, respectively. To address this disparity, AfCFTA aims to facilitate the growth of intra-African trade by eliminating trade barriers, harmonising trade rules, and fostering synergies among African nations.
In 2022, the then Minister of Industry, Trade, and Investment, Niyi Adebayo, said that Nigeria was targeting a $12 billion increase in trade volume billion between 2023 and 2027 with the implementation of the AfCFTA. He said the agreement will help reduce trade barriers and make it easier for Nigerian businesses to export their goods and services to other African countries.
"Infrastructure is among the key elements essential to making AfCFTA work effectively. Developing and improving power, transport, and communications infrastructure and establishing efficient road, air, port, and rail networks are crucial for enabling seamless trade facilitation and promoting economic integration," says George Asamani, MD, Sub-Saharan Africa, PMI.
AfCFTA provides a massive opportunity for Africa's most populous nation, especially in job creation, attracting investments, and boosting its trade relationships with other countries.
"Increasing intra-African trade will bring numerous benefits to the continent, such as industrialisation, economic diversification, and the development of natural resources, commodities, and agricultural produce. However, it is important to acknowledge that this growth will significantly burden the associated infrastructure like roads, railways, power, ports, and telecommunications," adds Asamani.
"There will be substantially increased demand for new industrial parks and Special Economic Zones. These parks need to be financed and built."
The African Development Bank estimated that Africa needs infrastructure financing of $130-170 billion annually (pre-Covid), given its rapid population growth and urbanisation. The Director General of the Budget Office of the Federation puts this figure at $100 billion annually for Nigeria alone to fix the country's infrastructural needs.
"It is abundantly clear that AfCFTA is the cart, and infrastructure will be the horse that pulls it forward. Megaprojects will be crucial to the future of AfCFTA, but the problem is that these projects often go off the rails, either regarding budget or time—or both. For AfCFTA to succeed, Africa must engineer a skilling revolution. Never have the stakes been so high to ensure the timely execution of projects," says Asamani.
"There is a pressing need for competent and qualified project managers to deliver projects to a high standard, as efficiently and effectively as possible. As these projects come to fruition, they will contribute to the acceleration of AfCFTA by facilitating smoother trade flows, enhancing connectivity, and driving economic growth in Nigeria and across the African continent."
According to the latest research conducted by the Project Management Institute (PMI), effective project management practices have significantly improved project success rates. The PMI Pulse of the Profession report highlights the value of project managers in navigating complexities, mitigating risks, and seizing opportunities, ultimately ensuring the seamless execution of initiatives.
"Given the scope and objectives of the AfCFTA, it is crucial to identify and develop the project management skills needed to support its successful implementation and operation. At the PMI Africa Conference, we are bringing together industry experts and stakeholders to share their views and insights on building a skills base that is equipped to execute on the significant opportunities presented by the pact. We are hopeful that the discussions will inform policy decisions, facilitate collaboration between public and private sectors, and place more project professionals in leadership roles within AfCFTA," concludes Asamani.