"Man, know thyself", so admonishes Socrates, an ancient Greek philosopher. The need for continuous evaluation and monitoring is so necessary for people, organisations, systems and even vehicles. That is why cars have what is called a dashboard. The term dashboard originates from the automobile dashboard where drivers monitor the major functions at a glance via the instrument panel. The main use of a dashboard is to show a comprehensive overview of data from different sources. Dashboards are useful for monitoring, measuring, and analyzing relevant data in key areas.

In business computer information systems, a dashboard is a type of graphical user interface which often provides at-a-glance views of key performance indicators (KPIs) relevant to a particular objective or business process. In other usage, "dashboard" is another name for "progress report" or "report" and considered a form of data visualization. In providing this overview, business owners can save time and improve their decision making by utilizing dashboards.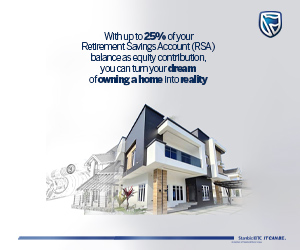 So, when a Lagos-based marketing communications firm that specializes in creative marketing strategies, digital campaigns and brand development, referred to itself as Dashboard Innovations, with the unique proposition of being thinkers, developers and storytellers, its emergence heralds the dawn of measurable excellence delivered at the speed of creative innovation.

The team of creative young men and women at the agency led by the enigmatic George, has over the years proved to be dedicated creating result oriented solutions for brands interested in being different. As an agency that warehouses a team with multifaceted talents, Dashboard boasts of thinkers of Aristotle's hue, who are adept at creating out of the box media strategy for brands that wants to be different. It also boasts developers who are skilled at developing digital platforms to help communicate any client's brand essence. Indeed, the agency also boasts time-tested storytellers who tell emotive and captivating brand stories effectively across all media touch points.

As a 360 degrees one-stop shop for any brand's communication needs, Dashboard has built specific competences that makes it stand out from the sea of agencies that dot the African marketing landscape. One of such is Media Strategy, where it helps brands create effective media strategy for brand visibility, engagement and conversion.

Another forte where the agency-true to its name, hold sway is in Research and Analytics, which is from where it got its name. Just like in organisations, dashboards allow managers to monitor the contribution of the various departments in their organization. In addition, they enable "rolling up" of information to present a consolidated view across an organization. To gauge exactly how well an organization is performing overall, digital dashboards allow you to capture and report specific data points from each department within the organization, thus providing a "snapshot" of performance. Just as the above, Dashboard ensures that every strategy it creates is based on detailed brand research and comprehensive analysis of the brand and industry they play in. Its research and analytics cuts across all media spectrum.

Asides these, the agency also boasts core competence in Content Development, Multimedia Production, Media Relations- with a strong connections with the Media space in Africa and the European market,Digital Marketing and PR-where it works with a team of influencers, programmers and marketing experts and Design and User Experience where its vibrant design team boasts local and international experience. Others are Social Media Management where Dashboard is in tune with latest updates and happenings on social media as well as Digital marketing.

Speaking on the uniqueness of the agency that has made it the toast of its numerous clients, George had the following to say: "We dedicate specific resources to empower our clients through technology and innovation. We promise to connect you with your customers by understanding your vision, and giving you a voice across the media channels.

"We pay close attention to our client and learn their unique stories and vision so we can effectively connect with their target audience and we simplify the processes for our clients. We make our solutions simple. We endeavour to combine our experience and creativity to produce simple, seamless and innovative solution," he said.

For years, the agency has done this for satisfied clients and businesses that have remained with the agency since it commenced operations. Some of these clients include TVC Communications, AT3 Resources, Lapo Microfinance Bank, ErrandPay, Akada, SuperTV, FoodPluses and Synthesis Communications, PFC Africa,Startimes and the Lagos State Government among others.