The AME Awards and New York Festivals Advertising Awards have revealed their selection of top-notch strategists from around the world to serve on the 2023 AME Executive Jury and Grand Jury with six being selected from Africa and the UAE.
This strategically selected panel of creative strategists will judge this year's AME Entries. The esteemed Grand Jury recruited from five regions around the globe will judge all entries across all categories online and determine the 2023 AME Shortlist.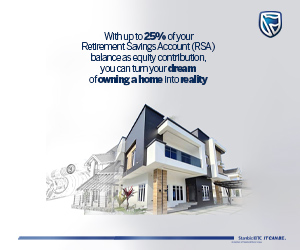 AME's inaugural Executive Jury of globally recognised leaders will judge all shortlisted entries selected by the online Grand Jury, followed by a second live video panel where together through thoughtful and deliberate discussion they will determine the 2023 AME trophy-winning campaigns.
"I'm thrilled that these respected world-class leaders will share their industry expertise on the AME Jury panels. They represent some of the most awarded strategists within the industry and their commitment to awarding cutting-edge results-driven work ensures that creative and effective campaigns are recognised and awarded," said Gayle Seminara Mandel, executive director, New York Festivals AME Awards.
2023 NYF AME Grand Jury:
Middle East & Africa
Tobi Beckley Williams, creative director, Insel Communications Ghana
Lina Fateen, managing director, Momentum MENA Egypt
Mona Hassanie, strategy director, Wunderman Thompson UAE
Fabio Medeiros, head of strategy, VMLY&R UAE
Estelle Khayat, manager – strategy and insights, Saatchi & Saatchi UAE
Siddarth Prakash, head of marketing & brand at Home Centre, Landmark Group UAE
Asia Pacific
Gino Borromeo, chief strategy officer, BBDO Guerrero
Mythili Chandrasekar, consultant-strategic planning, Havas Worldwide India
Jolene D'Souza, group strategy director, Special New Zealand
Dom Hickey, chief strategy officer, Howatson+Company Australia
Andreas Krasser, CEO, DDB Group Hong Kong China
Ketan Rambhia, Sr. strategy director, DDB Mudra India
Miriam Wells, chief creative officer, Ogilvy PR Australia
Ekta Relan, chief strategy officer, Lowe Lintas India
Shingo Suzuki, strategic planning director, McCann Worldgroup Japan
Dissara Udomdej, chief creative officer / founder, Yell Advertising Thailand
Europe
Emily Brydon, strategy director, AMVBBDO United Kingdom
Daniel Koller, director SevenOne AdFactory GmbH, Germany
Filippo Mutani, partner, chief strategy officer, Leagas Delaney Italia
Anneliese Rapp, group strategy director, Anomaly Germany
Roberta Remigi, strategy director, Publicis Italy | LePub Italy
Beata Stumpf, strategic director, White Rabbit Budapest
Latin America
Daniela González De La Vega, SVP, social strategy, Media.Monks Mexico
Giacomo Groff, VP, executive strategy director, R/GA Brazil
North America
Nina Bailey, VP, strategy, Biolumina (Omnicom Health Group) USA
Venkata Bhonagiri, Sr. partner, group director, strategy & analytics, Mindshare, North America USA
Liam Brown, strategy director, McCann Worldgroup Canada
Emily Canan, strategy director, Publicis North America USA
Federico Chiesa, chief strategy officer, Havas Village X New York
Grant Flannery, vice president, Brand Planning, Huge USA
Maggie Gross, principal and head of strategy, Deloitte USA
Ole Pedersen, director of strategy, McKinney USA
Juie Shah, strategy director, DDB USA
2023 NYF AME Executive Jury
Khaled AlShehhi, executive director marketing and communications. UAE Government Media Office, UAE
Anibal Casso, chief strategy officer, North America Ogilvy USA
Bediz Eker, chief strategy officer, VMLY&R New York
Rory Gallery, chief strategy officer, Special New Zealand
Bastian Goldschmidt, managing partner strategy, Grabarz & Partner Germany
Amanda "AJ" Jones, chief strategy officer, McCann Canada Nadine Müller-Eckel, Head of Strategy, Anomaly Berlin Germany
Simone Pratt, VP, strategy director, Saatchi & Saatchi US
Tahaab Rais, chief strategy officer Middle East & Turkey, Publicis Groupe UAE
Joe Smith, strategy partner, AMVBBDO United Kingdom
Aki Spicer, chief strategy officer, Cashmere USA
Marialejandra Urbina, chief strategy officer, Dieste USA
The AME Juries includes Founders, Chief Creative Officers, Chief Strategy Officers, CEO's, Heads of Planning, Managing Partners, and Executive Creative Directors all of whom are influential leaders at agencies and brands across all regions. Their stellar industry experience provides entrants with a jury panel that is well versed in creating ground-breaking results-driven regional and global campaigns.