Ogra, Oguntokun, Ogunleye, others to feature at 'The Industry Summit4.0'
The Head/GM, Brands & Corporate Communications at BUA Group, O'tega Ogra, Corporate Affairs and Legal Director, AB InBev, Temitope Oguntokun, General Manager Marketing · Seven Up Bottling Company, Segun Ogunleye and other illustrious marketing communications professionals have been selected to feature at the fourth edition of 'The Industry Summit/Awards' as panelists.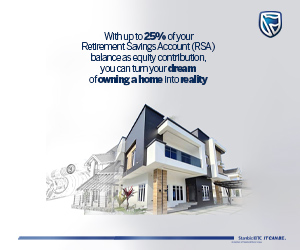 The summit theme: How marketers should handle 2023 is scheduled to be held on Friday, March 31st, 2023 in Lagos and it would be chaired by Sir Steve Omojafor, Chairman STB-McCann Limited.
The papers would be presented by Tolu Ogunkoya and Ekuma Eze on these topics "Turn Data to Action: How Marketers can Rationalize Performance Measurement &Drive Efficiencies with Intelligence" and "FMCG: Impact of Government Policy Shift on the Industry, respectively.
Others on the shortlist include, Panelists for these papers are drawn from all the industries and they are Mr. O'tega Ogra, Group Head/GM, Brands & Corporate Communications at BUA Group, Mrs. Temitope Oguntokun – Corporate Affairs and Legal Director, ABInBev, Mr. Tope Ashiwaju, Director Public Relation & Events, De-United Foods Industries ltd, Mr. Segun Ogunleye, General Manager Marketing · Seven Up Bottling Company, Mrs. Victoria Ndidiamaka Uwadoka, Corporate Communications & Public Affairs Manager at Nestlé Nigeria, Mrs. Tolu Medeme, CEO, Aster Muyiwa Akande, Group Head, Corporate Communications, SIFAX Group and the Moderator is Mr. Sunday Esan, General Manager, Corporate Communications, Dangote Group.
Others include Mr. Nduneche Ezurike, Group Head, Brands & Marketing Communications, Polaris Bank, Mr. Dotun Babatunde, Head of Digital Marketing, Olam Nigeria, Mr. Lekan Akinyele, Creative Director, 7even Interactive, Ms. Chineze Amanfo, PR Lead 9mobile, Ms. Sandra Amachree, Nigerian Breweries Plc, Senior Manager, Media, Brand PR & Sponsorships, Ms. Amaka Uremeh, Digital Strategist & Community Manager, Digital Marketing Institute Lagos, Mrs. Cassandra Uzo-Ogbugh, External Comms & Partnerships Lead, SSA For Reckitt and the Moderator is Mr. Godfrey Adejumoh, Corporate Communications Manager, Unilever Nigeria.
The annual event, which is the initiative of The Industry Newspaper, one of the leading Brand Marketing publications in Nigeria will bring together professionals in marketing, communications, technology, banking, manufacturing, advertising, public relations, government agencies, students among others with the aim of sharing ideas and network.
"Data has become a critical element in planning marketing campaigns in the Nigerian marketing communication ecosystem therefore, the importance of data mining cannot be overemphasized. The choice of Mr. Ogunkoya who is currently the chairman of Audience Measurement Board could not be questioned because the paper in itself talks about the performance measurement through data," Ofose said.
According to him, the second segment of the event which will commence by 6pm will be a Dinner/Awards where deserving organisations and professionals would be honoured for their efforts in promoting marketing and marketing communications in the country.
"Looking at this subject matter becomes necessary and stakeholders are seeking platforms to adequately discuss it."