In a thrilling turn of events, the International Pairs Golf Championship, slated to grace the prestigious Ibom Icon Golf Resort in Uyo, Akwa Ibom State from September 15th to 18th, is poised to become a standout sporting spectacle of the year.
Also Read: 2nd Cycling Lagos Gets Government Backing, Set To Discover New Talents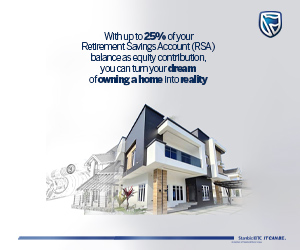 The heightened anticipation surrounding this championship can be attributed to the invaluable collaboration of renowned brands, spearheaded by Pepsi, as declared by Mr. Remi Olukoya, the Chief Executive Officer of the Falcon Golf Development Company (FGDC).
Pepsi, a giant in the beverage industry, has committed to keeping all participating golfers refreshed throughout the tournament. Furthermore, Meristem, a prominent financial institution, has pledged its enthusiastic support as a corporate sponsor, ensuring the event draws golf aficionados from every corner of the nation.
While Pepsi takes the spotlight as a major sponsor, Suzuki Motors, under the management of CFAO Motors, has upped the stakes by offering one of their prized brands as a thrilling prize for a hole-in-one on the renowned signature Hole 12.
The excitement continues with Singleton, owned by Guinness Diageo, vowing to quench participants' thirst with their exquisite alcoholic beverages during the event.
Speaking with enthusiasm, Mr. Olukoya shared, "We've longed to host a prestigious golf competition in Uyo, and this year marks a remarkable return of the International Pairs to the iconic Ibom Golf Resort.
With fifty pairs of golfers set to compete for honor and recognition, the Ibom Golf Resort promises a golfing paradise that no one should miss. We guarantee a weekend filled with unforgettable moments for every participant."
The anticipation is already building as golfers from renowned clubs such as Ikoyi Club 1938, Golf Section, IBB International Golf & Country Club, Ikeja Golf Club, Benin Club, Golf Section, Port Harcourt Golf Club, Lakowe Lakes Golf Club, Kaduna Golf Club, and the host club, Ibom Golf Club, have confirmed their participation in this prestigious competition.
Originating in the United Kingdom in 1998 as a golf tournament to commemorate the millennium, the International Pairs has since evolved into a global phenomenon, attracting golfers from all corners of the world.
Now, with the support of these prominent brands, this year's championship promises to be an unparalleled sporting extravaganza, set against the backdrop of the scenic Ibom Icon Golf Resort.