The organisers of Nigerian Entertainment Conference (NECLive) are saddened by the passing of Nigerian filmmaker, humanitarian and founder of the African Movie Academy Awards (AMAA), Peace Maria Ogechi Anyiam-Osigwe, fondly known as "Queen of Nollywood Film".

Peace Anyiam-Osigwe was an extraordinarily talented creative and visionary leader who blessed the world with her gifts in writing, poetry, film, television, and so much more.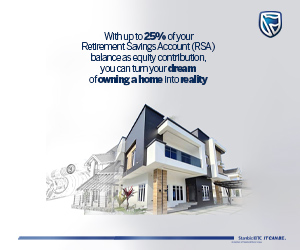 In a remarkable career spanning over two decades, Peace Anyiam-Osigwe founded one of the most recognised awards – the Africa Movie Academy Awards (AMAA) governed by the Africa Film Academy.

NECLive Convener, Ayeni Adekunle commented: "Peace Anyiam-Osigwe was a true visionary. The testimonials and tributes since her sad passing are a demonstration of how impactful her life and work were and the many industries, especially Nollywood, that she helped build. She was also an early supporter of NECLive and one of our most remarkable participants. Her passing has created a vacuum that will be difficult to fill."

CEO of ID Africa, owners of NECLive, Femi Falodun adds: "Peace Anyiam-Osigwe's notable contributions to the development of the Nigerian film and entertainment sector will forever be remembered and lauded."

Peace Anyiam-Osigwe was bestowed a Member of the Order of the Federal Republic (MFR) by the Nigerian government for her contributions to the entertainment industry. Apart from her impact in the industry, she was an advocate for societal issues such as women's rights.

While we mourn her passing and commiserate with her family on this great loss, we will continue to celebrate her remarkable life and the impact her vision left us with.

Signed,
Iretomiwa Akintunde-Johnson,
Lead PR & Communications Adviser, ID Africa